NEW
SHOE
ARRIVALS:
EXOTIC
LEATHERS!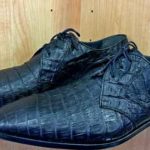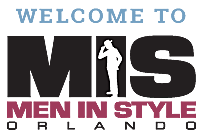 For nearly 15 years, Men In Style Orlando has been the one-stop shop for any man that aims to look his best at all times. You can't beat us for great men's suits or formal wear at great prices.
Dress and Casual Fashions for Men and Boys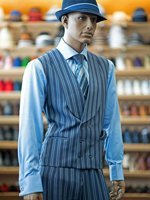 Men In Style is proud to provide Men, Kids and Young Adults of all ages a varied inventory of club wear, elegant, formal and dress-casual clothing, including suits, tuxedos and much, much more!
Whether it's the "clean" business look for the executive on the go, or the elegant attire for that special occasion, we at Men In Style will make sure to fulfill all of your apparel needs.
Accessories, too!
We take care of it all, from your shoes to your stylish hat and everything in between. Our selection of accessories include neck ties, bow ties, belts, cuff links and more. We'll be sure you look great, from top to bottom.
With our variety of men's suits and boys' suits, Men In Style is your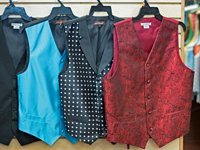 one-stop shop for finding the perfect suit for your boys or boyfriend. Come in and check our 2- and 3-piece suits. Or maybe you just need a stylish vest to go with your outfit. Or maybe you're looking for the perfect hat to complement your style.
Prices
We've got the best prices for men's fashions in all of Central Florida. How about a $400 suit for just $169? Yes, that's the sort of value we bring to you. We even have select suits starting at just $59. You can't beat that.  Check out our specials.  Let us know your budget and we'll find you great fashions that you can afford. Are you a little short of cash right now? Check out our Layaway Plan. We'll make sure you get the outfit and size you want. Let us explain all the details.
Save
Save
Save
Men In Style Orlando
Brings the Best in Men's Suits
and Boys' Suits to Orlando.
ALL NEW: SUIT SETS!
We've just added a new line of SUIT SETS. That means you get the suit, vest, shirt and tie!
Here are a couple of examples.
(CLICK suit set to see LARGER)
See more of our Suit Sets on our Suits & More page.
FEATURED SUITS & DRESS-CASUAL OUTFITS
Click on the item that appeals to you to see it LARGER.
SUMMER
SALE!
Select Suits
Buy One,
Get One FREE.
From $100
for 2 suits.

---
Formal Jackets
From $59.99!
Summer
Shorts Sets
from $59.99.

2-Piece
Leisure Suits
(Pants Sets)
from $39.99.

We carry these hot brands and MORE!
OPEN
MONDAY – SATURDAY
10:00 am – 8:00 pm
CLOSED SUNDAY